Here in my Australian corner of the world Summer has arrived with a great big bang! Most years we get a nice, slow transition from a cold, damp winter to the scorching humidity of summer, but this year it's gone straight from coat weather to t-shirt weather. I'm trying not to sulk about this too hard - I love winter and LOATHE summer - by brightening up my wardrobe and trying to put on a happy face beneath the sweat. While pawing through my untried polish pile (it's under control, I swear) I noticed this beautiful peacock blue jelly polish from Pretty Serious called Party by The Pool, and decided that this was where my Summerfication should begin.
While not as uber-sparkly as more recent releases like
Cybernetic
, there is still a lot of sparkle swimming around in the squishy jelly base. As with every single Pretty Serious polish I've tried so far, I have nothing but effusive praise for the formula. Perfect consistency, perfect coverage - the almost unbelievable consistency of this brand is one of my favourite things about it. Because it's a jelly base, it will remain a teeny bit transparent unless you layer it, so I put two coats over a base of Ulta 3 Get Teal.
In the glorious sunshine! One good thing about summer, plenty of sun for swatch photos.
Because I put this over quite a dark base, it came out a little bit more teal than aqua - I imagine if you put it over a dark blue or sky blue base, it would create different tints as well.
Posing with a pendant I made using Pretty Serious Tux, which would also look amazing under this polish
Yes, okay, I forgot my bottle when I wanted to take photos at lunch. If anyone can guess what this is
that I'm holding, they get internet cookies.
I'm a huge lover of all things blue, teal, aqua or turquoise, so there was never any doubt that I would love this polish. But if you have even the slightest leaning towards this colour palette, you definitely need it too.
Now, I'd like to get a little serious for the rest of this post, so if you're just here for the pictures, I'm done with those now and you can wander off to a prettier corner of the internet. Also, anyone not wanting to read descriptions of self harm, probably best you wander off too. For the rest of you, pondering the name of this polish got a lot of thoughts stirred up in my head, and as usual, I'm going to go ahead and inflict them all on you.
You see, this week is actually Body Image Awareness Week, and nothing brings up my self consciousness about my body quite like the idea of a trip to the pool. Mr. Reluctant Femme is the only person who's seen me in bikini bottoms in a public place for....well, for a very, very long time. I actually can't specifically remember the last time I was anywhere near a public pool or beach without board shorts on. I've gotten to the point where I can strip down to a bikini top with minimal panicking - but those shorts DO NOT come off when other people are around. Which means, unfortunately, I tend to not really go to the pool at all.
When I was very small, I had little to no awareness of my own body, except when I hurt it, or it couldn't carry as many books as my brain demanded. The only concerns I had were purely functional - I would get annoyed as hell when it wouldn't do the things I wanted it to, but had very little interest in it's aesthetic value. My boobs didn't come in until I was 15 or so, and my mother was quite worried that there was something wrong, but I was delighted. Puberty seemed messy and complicated, and I simply wasn't interested.
Even as a teenager, it took me a while for the idea that there was a right and wrong sort of body to sink in. I remember suddenly being desperately concerned with being cool from about 12 - I absolutely HAD to have the same god awful push down socks as everyone else, I NEEDED "girl hair" instead of "boy hair". But I never felt like there was anything wrong with my BODY, just the daggy things I had to put on it. But slowly, somehow, the idea me body was something to be ashamed of, something wrong, crept in and took root.
via Tumblr - if anyone knows the original artist, I'd love to credit.
Before this, I'd LOVED swimming. One of the tiny rural schools I went to had its own pool, a
re-purposed
model clearly designed for a suburban home. Most afternoons I'm summer were dedicated to very loosely structured "swimming lessons" that largely consisted of all 20 odd students in the school dragging each other around the edge of the pool until we got a massive whirlpool going. I did learn to dive there though - I remember the teacher explaining that you had to aim your body like an arrow out of a bow, making sure to curve your trajectory to prevent the dreaded belly flop. I fucking loved those afternoons, and don't remember ever being concerned about anyone's opinion of my body. I still saw me body as purely functional, so the only shame that ever came from those afternoons was from losing a swimming race to either of the two boys in my grade.
Going swimming at the local council pool (once my family had moved back into a town of a decent size) was also one of the few "family day out" type things my family could afford, and I loved those too. Growing up in a house of three much younger siblings meant I treasured any peace and quiet I could find, and it doesn't get much quieter than sitting on the bottom of the pool. I'd practice diving like a whale (or how I thought whales might dive) with my arms down by my sides, flapping my legs, to see how long I could stay underwater for. These afternoons spent underwater for as long as possible made such an indelible impression on me I ended up doing a painting years later of a whale, trying to capture the tranquility I felt while I was drifting through the water. It's one of the few paintings I've done that I've actually kept - partially because it's quite small, but also because I didn't want to let go of that feeling of calm, and quiet.
I don't even really know how my view of my own body changed so much. Somehow, I picked up from somewhere that my legs were too chubby, my arms too flabby, my belly too wobbly, that my uncovered body was something that shouldn't be inflicted on other people. And so I stopped swimming where there were going to be other people around. Get me on a deserted beach, and I was as much a mermaid as ever, but a public pool was a special kind of hell. Since learning about the fat positive movement, and seeing fabulous, confident, wonderful women like Jes over at The Militant Baker rocking swimsuits I never would have otherwise considered, I've gotten over a lot of my fat shame. I don't feel GREAT about showing off all my wobbly bits, but I can do it. I wear short sleeved shirts in summer, and pencil skirts every now and then. I can even push myself into swimmers in public every now and then. I find it easier if I wear a string bikini top, because my boobs are big enough that I figure they distract from just about everything.
There's just one snag though, and I hate it the most because it was entirely avoidable and mostly down to a complete lack of foresight. I've mentioned before that I used to cut myself as a method of stress relief for a long time; there are even pictures if you really feel like going and looking them up. Thing is, I discovered pretty quickly that cutting my forearms was convenient at the time, but extremely difficult to conceal. So I switched to cutting the tops of my thighs. It seemed like the perfect solution at the time - there are far fewer situations in which you are expected to show the tops of your thighs than your forearms, and this meant less questions, which was ALWAYS the best outcome for me at the time.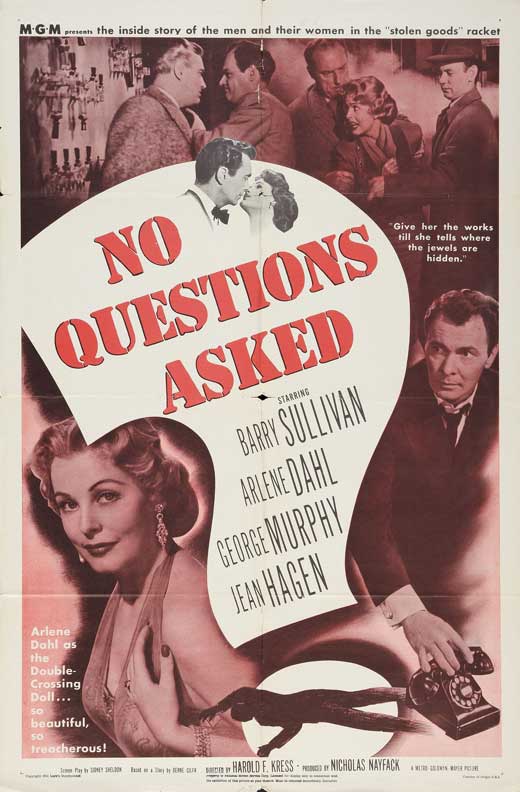 Unfortunately, the ease with which I could hide these cuts meant I was less careful, and less interested in finding other ways to deal. My arms only have a few visible marks now, but my legs are a veritable patchwork of scar tissue. Grids of thin, tiny marks laid over and over and over, broken up with a few absolute whoppers - the only time I've had to get stitches for my cuts was for one of my thigh, which healed really badly and is now a stripe of swollen scar at least 5mm thick.
My self consciousness about being fat masked my self consciousness about these scars for a long time. If you're too ashamed to wear a short skirt because your thighs wobble, whether they're scarred up or not is kind of a moot point. But now I'm not (so) ashamed of the jiggle, I find myself facing yet another hurdle to being comfortable in the meat bag I have to live in.
I wish there were role models around to help me embrace these marks. I can look to The Militant Baker, or Evie at Work It, Own It, Use It, or Tess Munster to see what being happy with your shape looks like. Reading their blogs and seeing all their wonderful pictures has done so much for my ability to not only accept, but love my jiggly bits. But I don't know where to start with my scars.
Well, that got pretty maudlin, hunh? I guess if there is anything to take away from this whole rant, it's that while I might sometimes look like In doing okay with myself body image, the truth is I still have a long way to go. And also that Pretty Serious make awesome nail polish, and you should buy ALL OF THEM.