After yesterday's snarktacular bitchfest, I decided to follow up with a less snarky, more helpful set of answers to poly questions that people often ask. I don't actually mind respectful questions about poly - it's an unusual lifestyle choice, and I'm always happy to do my best to help people understand. So with that in mind, let's get into the Top Ten Questions This Poly Person is Happy To Answer. As with yesterday's post, I can't claim to speak for all non-monogamous people. I can only speak from my own experience, so my answers might be very different from other people in poly, open, or non-monogamous relationships.
1. How do you share your emotional energy with different partners? What skills help?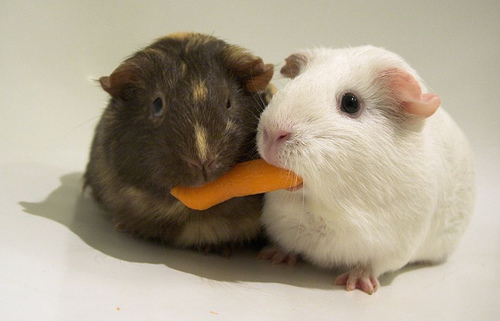 I'm pretty wary of giving any sort of advice on negotiating polyamorous relationships - while I've been doing this for about ten years now, I hardly regard myself as any kind of expect, and I've made more than my fair share of mistakes.
However, the one bit of advice I can offer is to listen, and talk, as much as you possibly can, and then do it some more. I cannot over emphasise the importance of being able to express your needs, and wants to people when trying to negotiate multiple relationships. While obviously when people know you well they can guess some of it, but if you've got multiple relationships going at once you often simply don't have time for guessing games. When I was juggling three relationships at once, sometimes I wouldn't get a chance to talk to a particular partner seriously one on one for a week, and over that time things can fester and get fucked up really easily if either of you aren't able to clearly and efficiently communicate what's going on with you. If you're not sure what's going on with one of your partners, don't just wait for it to reveal itself - ask. But then, this is all pretty good advice for ANY sort of romantic relationship. It's just with multiple relationships, time becomes a more pressing issue than it typically is for monogamous relationships, especially if you're living together.
I know that makes it all sound hard and awful, but it can be when you're trying to learn how to do it properly. But once you have the hang of it, often the increased communication will become a habit that's easy to maintain. Also, having multiple partners means you can spread your emotional needs around, which is really valuable for someone like me who needs a lot of emotional support.
2. How do you manage your time?
Two words - Google Calendar. Almost every single polyamorous person I've ever met swears by it, and it's easy to see why. Easily shared calendars are an absolute LIFESAVER for anyone trying to schedule more than one partner into their life. You can open it up and at a glance see all your commitments, all their commitments, and all changes are updated instantly. At the time I was seeing three people, I was also working a rotating roster of night and day shifts, so as soon as I got my roster I would open up Google Calendar and plug it in. Then the guys and I would sit down and map out a fair amount of time for each of them throughout the week. I would often mark time as just "Alex Night" or "Keiran Night" where we didn't have any specific plans, but it just meant that we had set aside that time to hang out. Something I found important to maintaining this was to really spend time with whoever's night it was when I was there, and having it in the calendar helped this - it meant that if an evening was cordoned off as "Alex Night", the others could look and know not to bother me unless it was important or urgent, and they would be offered the same courtesy when it was their nights. The guys would also put any dates they had in the Calendar, so I could look it up if my plans changed unexpectedly and know whether they were free or not.
3. Do you think poly people represent a standard demographic, or do you think there are more queer or trans* people in poly relationships?
This is a super interesting question, and I wish I had some statistics to back up my thoughts, but sadly I don't. However, in my totally unprofessional and unresearched experience, I do believe there is a higher proportion of queer, trans*, asexual, and otherwise non heteronormative people in the poly scene. There are absolutely straight, cis people in polyamorous relationships - but there is also a huge variety of other sexual orientations and gender expressions.
I also got what's kind of a subset of this question - someone asked if all poly people are kinky. Being a poly, kinky person myself, I wish this was true. But unfortunately, it's not true. There is a large overlap between the poly and kink communities, but not all poly people are kinky and not all kinky people are poly.
I have a little theory about this community overlap - again, this isn't based in any kind of science, just my theory based on my own anecdata. I think that people who are queer, trans*, kinky or otherwise "different" are probably more likely to try polyamory than straight, cis, vanilla people, because if you're already outside the prescribed ideas of how society says you're supposed to be, you're more likely to be open to other "weird" ideas. I also think this is why geeky types are so over-represented in polyamory. These are people who are not only already "weird", but also usually have very curious natures. Polyamory is actually a pretty natural fit.
Anyway, the why is probably best left to actual sociologists.
4. Do people in poly relationships have any recognition from the government?
This is a super short answer - no. And it can be super awkward and actually really problematic sometimes, especially if children are involved. But I don't forsee this changing any time soon. If the struggle for gay marriage is an uphill battle, the struggle for polyamorous marriage recognition is currently a sheer cliff face.
5. Do you feel there is more/less/same emotional drama in poly relationships?
I had to think about this one for quite some time to try and get together some sort of coherent answer. I mean, yes, there IS more emotional drama, but I think this is simply often because there are more people involved. If you only have one friend, then the amount of drama in your friends group is pretty minimal. But if you have fifty friends, there will be juicy stories every day by sheer laws of probability.
There are however some emotional dramas that are unique to polyamorous or non-monogamous relationships. Because the nature of polyamory is to be self defined, often the question of where people sit in your life can be...problematic. There can be misunderstandings at the start of a relationship, when someone thinks they are more or less important than they are, or when you THINK they know how important they are, and they actually have no idea. This is where my advice about communication comes in - never assume you both mean the same thing by any term unless you've specifically broken it down. You call them your boyfriend - and that's super, but what does that mean to you. Are they allowed to stay over any time they like? Can they call you at four in the morning if they need to? Would you lend them money? Do you expect to meet anyone they date? If so, how many dates can they go on before you meet them? And so on, and so forth, until you're hoarse from talking.
There can be enormous complications if a relationship drifts out of a prescribed acceptable zone. For example, you might have a polyamorous relationship where it's agreed that one partner is your primary focus, and eventually another partner becomes equally important to you. Maybe the other person becomes MORE important to you than the person you initially considered your primary partner, and maybe you want to swap them around. Maybe you just want them to be equal. Maybe the second partner wants to be equal, and you and your primary partner don't want them to be. There are a million ways this sort of relationship drift can upset the balance, and if not addressed, this can blow up pretty spectacularly.
6. How do you introduce multiple partners to your family?
Well, you probably shouldn't do it the way I did. I kept it from my family for a couple of years, because we're not particuarly close and I don't see them a lot, so it was no big deal to hide it.
But eventually my mother and I came around to a point where we were putting a lot of effort into trying to bridge that gap, and share a lot more with each other. I was walking to my boyfriend's house, talking to her on the phone one day, when she asked where I was off to. I decided on a whim to just tell her the truth, that I was going to see my boyfriend. She asked if I'd broken up with my primary partner, who she'd met previously. I flippantly replied, "No, of course not. He's at his girlfriend's house tonight." There was a very long pause, and my mother eventually replied, "Well, so long as you're happy." And that was kind of that. She was actually pretty good about it after that, as were my siblings. None of them ever asked any rude or upsetting questions to my face, and they treated all the partners I introduced them to the same way. I took one partner to one sister's wedding, and then another to the other sister's wedding later in the year, and they didn't say a word, just rolled with it completely calmly.
Of course, your family might not be so understanding. I was incredibly lucky that they took it in their stride, even if I do suspect my mother is a little more comfortable now I'm only seeing one person again.
7. Do you know what it is that makes you want more than one partner?
I have to tell you, I am just a super bad example of how to come to the conclusion that monogamy might not be for you. See, one of the reasons I was so quick to jump on the idea of an open relationship when it was suggested was that I used to be a chronic cheater. Like, just, ridiculous. Until the boy who suggested polyamory, I didn't have a single partner that I hadn't cheated on at least once, and usually two or three times. I did some absolutely appalling things - I fucked other people while my partner was downstairs in the same house; I fucked a stranger in Hyde Park after sculling three bottles of Passion Pop and then went home to my partner and made them take care of me while I puked; when one ex of mine found out I'd cheated on him and very reasonably demanded to know how many times I'd done it, I had to take a couple of minutes to count them all up, and even then I was only 95% sure. I was a fucking shithead, is what I'm trying to say here. Every time I would cry, and hate myself, and swear that I would never do it again, and that I would be better, and that I would be the girlfriend these poor people deserved. But I could never keep it up.
I realise now, looking back, that I'm not good with restrictions. If someone tells me I'm not allowed to do something, I can't help desiring it more. I also have an incredible drive to explore, to experience, to gather as much information as I possibly can about everything. I rail against walls without any sort of reason, just an animalistic resentment of cages. So you'd think that being single would actually be the best course of action for me. The problem with that however, is that I also adore people, and physical contact, and the sense of home you get with a hug from the right person. I'm miserable if I can't go out on adventures when I really need to, but without a home to come back to I'm just as miserable.
And so, that's how I decided polyamory was for me.I can roam, and hunt, and am free to explore - but I also have a home to come back to. it is something that varies a lot from person to person though. I've met a lot of other people who have totally different reasons for preferring open relationships.
8. How do you deal with jealousy?
The best bit of advice about jealousy I ever heard is from the very talented therapist Nina Melksham of
Imanadari Counselling.
The way she put it was that jealousy was a type of pain, and that pain has two purposes - it's either a result of pushing ourselves in unfamiliar ways, or a warning to stop doing what we're doing. For example, the pain in your thighs after going for a run is "stretching" pain, and it's not a bad sign. It's just a signal that you're not used to whatever you're doing. In comparison, the pain you get when you've burned your hand by putting it on a hotplate is a signal from your body to stop putting your fucking hand on the hotplate, you idiot. Jealousy sometimes arises from simply doing something you're unfamiliar with, and sometimes it's a signal that something is actually very wrong - the first step to dealing with jealousy in a poly situation is having a good long look inside and determining which type of pain it is that you're feeling. If it's stretching pains, then personally I just try and distract myself until it goes away. If it's warning pain, then I determine what the problem is and try to figure out a plan of attack from there.
9. Do you think everyone should be poly?
Oy. This is a matter of some significant debate within the poly community. I've heard it argued that polyamorous relationships are more "evolved", that poly people are somehow intellectually superior because we've rejected the mainstream relationship model and forged our own. I most often hear these points of view from people who are very new to polyamory, and I understand that a lot of it comes from a sense of excitement at having found something that makes them so happy.
However, I think this is baloney. Poly people can be awesome, but poly people can be assholes too - just like everyone else. People in poly relationships do tend to be more aware of the minute workings of their relationships than the majority of people in monogamous relationships, but this isn't because they're intellectually superior. It's because they HAVE to be, or their relationships fall apart. I also think that there are a great many people who SHOULDN'T be poly. I know a lot of people who are far too well suited to monogamy to EVER be happy in any sort of non-monogamous setup, and telling them they should be poly because it works for me is self righteous nonsense.
10. What do you do on Valentine's Day?
Awww...BLEH!!
Luckily, I HATE Valentine's Day, otherwise this would be a real stumper. The way my boyfriends and I handled it was to have a party where we watched zombie movies with all our friends. Christmas, however, got a little complicated. My family doesn't expect me home for Christmas EVERY year, but they do like to see me every now and then, and when I was rotating between three families, this got pretty tricky.
Phew! I think that more or less covers the basics. If there's something I've missed that you'd like to know, or something you'd like me to clarify, feel free to let me know!
Tweet