Some of you might remember my
mammoth
post-a-thon
around my trip to Supanova at Melbourne - well, strap yourselves in kids, cause I'm at it again!
Last weekend nerds, geeks, and fans of all shapes, shades and creeds took over the Olympic Showgrounds for the Sydney leg of the
Supanova Pop Culture Expo
. The Showgrounds are annoyingly difficult to get to, since the only train out there runs off a special loop that only departs from one particular station, but if you're taking public transport on the day there is an easy to way to make sure you're going the right way - look for the cosplayers! There's something endlessly amusing to me about how my fellow passengers slowly become more and more oddly outfitted the closer we get to the venue. Leaving Marrickville the Boy and I are often the only ones in cosplay, but when we change at Redfern we're usually joined by a couple of dozen more. By the time you get to the special Showground train it's cosplayers wall to wall, and it's magnificent!
Imagine you're just on your way to work, and this is suddenly your train station.
MARVELOUS.
As usual, as soon as we got there The Boy and I were hustling to get to where we wanted to be. The first Q&A we went to was actually the first one on that day, which I don't think we've ever done before. But what can I say, I'm a huge Torchwood fangirl and the first Q&A was
Eve Myles
(Gwen Cooper) and as an extra surprise
Kai Owen
(Reese). As much as I hated getting up early, it was absolutely worth it. Their accents alone were amazing to listen to (both actors are ludicrously Welsh), and they were really entertaining. Eve in particular was so, so funny - she has an apparently endless well of stories about
John Barrowman
's "Billy Bob Thornton" as she put it, and she and Kai riffed off each other like two Stooges.
Even if you don't watch the rest of Torchwood, you really should watch Miracle Day.
It's MAGNIFICENT.
Later on the Saturday we saw Alan Tudyk talk, which was fun, but to be honest he's not the world's most entertaining speaker. In hindsight I kind of wish we'd planned differently and seen Karl Urban for the second time, but so it goes. There is NEVER enough time at any con to see everything you want to see.
Something I am SUPER glad I saw though was Carrie Fischer's Q&A. Not only is she Carrie fucking Fischer, but she's incredibly funny in the dry-as-dust way I like. She's incredibly open about her mental health issues, as well as the substance abuse issues she's had, and seems to have come out the other side with an wonderfully zen take on it all. Plus, she made her grand entrance to the hall prancing at the head of a parade of super serious Star Wars cosplayers, waving her arms in time with the crowd who were "singing" the Imperial March; everythying she said and did after that was just gravy.
My new hero of the moment.
Apart from the talks, my Supanova time this year was largely spent trawling Artists Alley, spending too much money, and my favourite part; hunting cosplayers!
With my cosplayer hunting, I continued my theme from Melbourne Supanova of trying to hunt out the cosplayers that I felt deserved more attention than they were getting. I forgot the blogger cards I had made up specially on the first day, which was a bit annoying, but I DID remember them the second day and even got up the nerve to give them to people! SUPER EXCITING.
Unfortunately the lighting was absolutely APPALLING in the venue due to it being virtually dark outside from thunder clouds all day, so I have had to ditch a lot of the photos I took. I'm really sorry if you're one of the people I gave a card to after I took your photo and you were looking forward to seeing it here, and it's not here after all - I did the best I could, but some of them were just unsalvageable in the end.
First up, the TARDIS dresses - this is a really fascinating cosplay trend that's popped up in the last year or so, and shows no signs of slowing down. I saw SO MANY of these, but these were the best pictures I got.
Inspiration...
...and interpretation!
Apparently this girl made her outfit in only TWO DAYS. I GOTTA learn how to sew.
Doctor Who cosplay in general was really big this year - I can't tell you how many fez hats I saw bobbing around. But this was my favourite Doctor Who related, non TARDIS dress cosplay by far.
Because Alex Kingston wasn't at this Supanova, unlike Melbourne, there were significantly fewer River Song cosplayers, but I did see this one!
I have so much respect for cosplayers who commit to a prop. Carrying them around all day
is absolutely not as much fun as it sounds.
Second most popular were Captain America interpretations - I really love how cosplayers get so creative with some costumes.
Inspiration...
...and interpretation!
Apparently I was the first person to ask this girl for a picture, which explains why
she looks so startled.
I was surprised, but pleased to also see as many Vanellope Van Peebles outfits in Sydney as there had been in Melbourne. I honestly had no idea other people like Wreck It Ralph as much I did!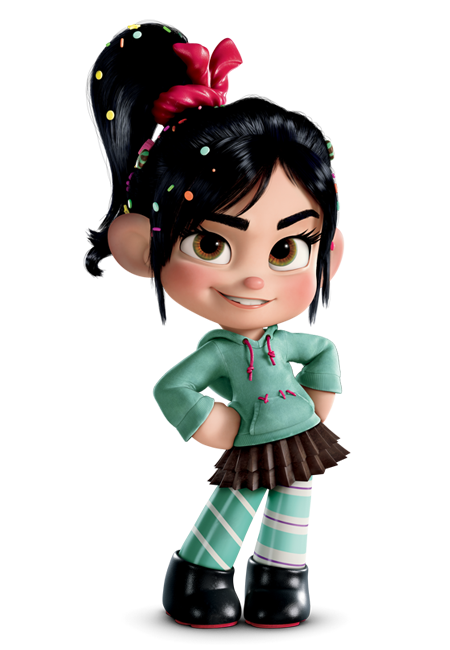 Vanellope Von Schweetz, currently my favourite Disney Princess
I also saw some of the more traditional Disney Princess's.
A gorgeous Belle and Snow White
Apparently Merida's squire here was also her seamstress. Have I mentioned I NEED to learn
how to sew?
There were also Adventure Time cosplayers EVERYWHERE. I was a little amused to discover that even though I've never watched more than ten minutes of the show, I can actually recognise most of the characters simply from seeing so many people cosplay them.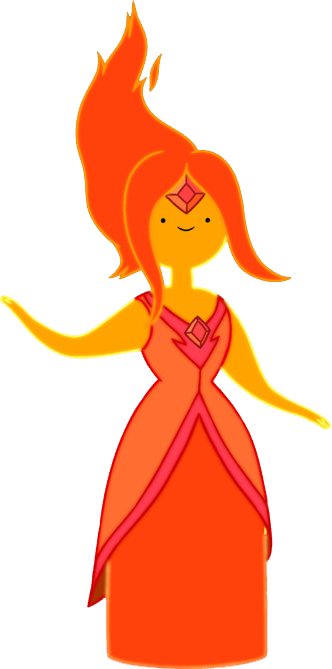 A lovely Fire Princess
An utterly adorable Lumpy Space Princess.
Lord Of The Rings cosplays were scattered around - there was a Fem!Legolas I would have LOVED to get a picture of, but it was just too dark where I saw them. Happily, this Arwen cosplayer stopped in reasonable light so I could capture her awesome outfit.
I did notice an interesting thing about the Loki cosplayers - while I'm sure there MUST have been some male presenting Loki cosplayers there, damned if I could find them. It was all Fem!Loki, all the time, and I am totally okay with this.
I spoke to her for maybe three seconds, but I have SUCH a crush on this cosplayer now. So tall! So gorgeous!
Such an awesome costume! *happy sigh* Let's hope if she sees this she takes it as a compliment.
I caught this Harley Quinn right at the end of the second day, and she was kind enough to stop her shopping and clamber back into all the bits of the costume just so I could take a picture. What a trooper!
This Death caught the bus to the showgrounds with us, and managed not to
kill the children screaming behind us the whole way. Death is indeed patient.
Dorothy from The Wizard of Oz is such a classic - I will never get tired of this cosplay.
This Khaleesi, Mother of Dragons, daneyrs Stormborn etc etc etc apparently had to buy her
dragon egg at the con, but I'll forgive her.
I saw this Poison Ivy on the Saturday when it was FREEZING, and I have no idea how
she didn't lose her knees to frostbite.
I have no idea where this Princess Daisy got her crown, but I kind of want one now.
This Sith's makeup was fucking AMAZING. Just...my god, SO SO good. She also fell into pose when
I pulled out my camera like a pro!
I was pretty happy to see the Next Generation 1st Season outfit out and about. It might have been
so uncomfortable the actors demanded they change it, but it's very snappy.
I know these pictures are pretty dodgy, but just LOOK at this Tron outfit!! I had to show you how
completely awesome it was.
Yep yep yep yep...UNH hunh UNH hunh!
Another cosplayer who committed to props! Freaking ADORABLE Fry.
The great thing about something like Supanova is that even if you're not cosplaying per se, it's still a great opportunity to just wear something awesome that you can't/don't want to wear everyday. These were some of my favourite outfits that I saw wandering around.
This is @teapotlou on Instagram and her outfit, as my very white boyfriend would say, is totally baller.
Supanova brings all the corsets to the yard...and it's AWESOME.
And that's the end of the cosplay hunting part of my Supanova adventure! Please let me know if you recognise yourself or anyone you know in these and I'll be happy to link to wherever.
I'll be posting tomorrow with yet more pictures of my own cosplay, and the super awesome bits and pieces I picked up from Artist's Alley.